About Us

Welcome to Felini.shop
Mission & Vision

Our heroic mission is to serve our customer's feline needs as well as make them laugh or go 'awww' with Felini's cute and funny antics.
Besides spreading joy & happiness with our products and media, we want to help making the world a better place to enjoy for our children and grand-children (and future generations of kittens).

On this quest of improving/enriching your and you cat's life, we want to consider the well-being of our:
Customers
Employees
Suppliers
Investors
Funders
Communities
Environment

We want to have a positive impact on everybody and the world around us. This not only includes friends and business partners but also all other stakeholders mentioned above including the environment. For example in respect towards the latter we started selling organically sourced shirts, which we hope to expand on other products. Also we started planting a tree for every order - here is how many we have in our forest so far: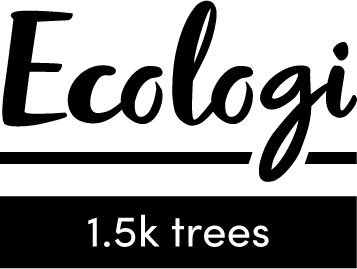 Read up on ethical retailing or conscious capitalism and it's implications. Felini.shop is just at the very beginning. But with your help we can hopefully get to realize most of those ideal visions eventually.
Helping Cats & Humans

In addition to aiming for a conscious business, we want to share some of our profits (20% to be precise) with charities - panthera.org (saving the big cats!) and givingwhatwecan.org in particular.
Panthera
Felini - even though intimidated by their size sometimes - cares a lot about his big relatives. One of the biggest problem for big cats is habitat loss. A charity called Panthera does a lot for their conservation, including protection and creation of nature habitats which will also help other species - including humans (in the long run mankind and their pets can't survive without fauna, flora, clean air and water).
That's why it is one of Felini's favorite charities! You can donate directly at Panthera.org, but just watching Felini clips already helps: 10% of money generated through ads or merch sales will be donated to Panthera.

Giving What We Can
Felini also likes humans - cause they are the ones that can open tuna cans. And actually there are a lot of people who can't feed themselves, let alone feeding a pet. Giving What We Can is a great charity who figured out the most effective ways to give to those in need. Even small amounts can make a big difference. Why not refrain from that candy bar (that is going to make you fat anyway) and save a person from a deadly illness - some cures literally just cost a few cents. You can donate directly at Givingwhatwecan.org, but just watching Felini clips already helps: 10% of money generated through ads or merch sales will be donated to Giving What We Can (they are spreading the donations among the most effective charities).
Join our Cause
Join a vibrant community on our social media channels to chat about our products, share images and advice, get informed and inspired.
Facebook, Pinterest, Instagram, Twitter & Youtube.
If you feel inspired to give us a hand moving forward with our ambitious goals, you can also chip in a few bucks using this link: https://www.paypal.com/biz/fund?id=98MW45ABP7JH8
 

History

In March 2020 we took over from NoCatLitter.com, still selling the legendary cat litter gathering mat today (which by the way is made from potentially environmentally neutral EVA material).
We value every customer that purchased from NoCatLitter.com and would love to win them/you over, returning for more kitty goodness.